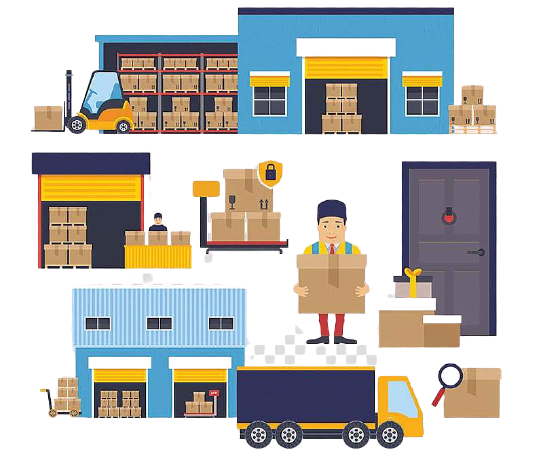 Warehouse Management System
Catering day-to-day operations in a warehouse
A warehouse management system (WMS) is a software application that supports the day-to-day operations in a warehouse. WMS programs enable centralized management of tasks such as tracking inventory levels and stock locations. WMS systems may be standalone applications or part of an Enterprise Resource Planning (ERP) system. No matter how simple or complex the application is, the goal of a warehouse management system remains the same -- to provide management with the information it needs to efficiently control the movement of materials within a warehouse.
With our powerful inventory control and order management features, you can increase sales and fulfill orders efficiently.
Our impact in Warehouse Management
The objective of WMS is automation of the entire warehouse management cycle - from the point that goods are received at the warehouse up to the delivery of customer's orders. The scope of implementations can vary from basic warehouse control (management system based on paper task-lists) to a complex, full-scale warehouse management system in real time mode using barcode, RF data transmission and material handling equipment that positions technologies and other automation means depending on the customers' needs.
The system eliminates the need for paper documentation. All documentation is generated, transmitted, processed and optimized in the system and transformed into precise tasks sent individually to operators' RF terminal screens. Every operation is confirmed and logged into the system by the operator through either scanning a bar code, or entering data via the RF terminal keyboard. Therefore, information on product quantity and allocation in the warehouse is always accurate and up-to-date, so any mistakes or exceptions can be noted and immediately corrected.