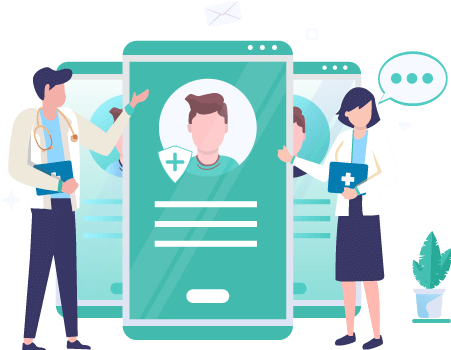 Healthcare Mobility Solution
Enhancing life. Excelling in care
Healthcare mobility solutions are about bringing about an improvement in the daily lives of the patient, fostering positive patient outcome. There are a vast range of benefits from the healthcare mobility solutions. The most important of such benefits are accessing and organizing important information on personal health as well as keeping a track and monitoring of the progress and recovery of the patients.
Moreover, with some healthcare applications, the patients will be able to access information and do activities easily, from searching for a doctor up to finding a suitable slot in the appointment with the doctor. In some cases the electronic health records of the patients are found in the mobile of the doctors. The doctors will also be able to conduct a research for medications through such applications. Even managing remote patient monitoring devices are possible through these apps.
Assured Level Of Security
Undoubtedly, the healthcare app handles the most sensitive data. Patient data is often located at remote locations. The Data need not be encrypted while getting transmitted or at rest, so that there is no security risk involved. Data protection is ensured by accessing the data, only by the appropriately authorized person.
Our Services in HealthCare
CedarCloud is a secured, trusted healthcare portal for individuals and family members to log, use and share their health information for proactive health improvement.