Careers at B2L
At B2L, we pride ourselves on building powerful, sophisticated software that's fun and easy to use. We believe that customers are the foundation of a successful business and we want to enable every team to deliver moments of wow to them.
We are constantly on the lookout for smart people who are passionate about building great products, designing great experiences, building scalable platforms, and making customers happy. If this describes you, feel free to take a look at our openings below and apply!

INTRODUCTION CALL
We start with a preliminary HR call which moves around the the introduction to your prior experience and the expectations from the defined role.

TECHNICAL/BUSINESS CASE
Specific to the role we assign a technical case study to assess the domain experience followed by a discussion on the same.

COMFORT ANALYSIS
The interview process ends with a behavioral or a cultural- fit assessment, to analyse your comfort level to work with our fast paced working culture and the super enthusiastic and hardworking team.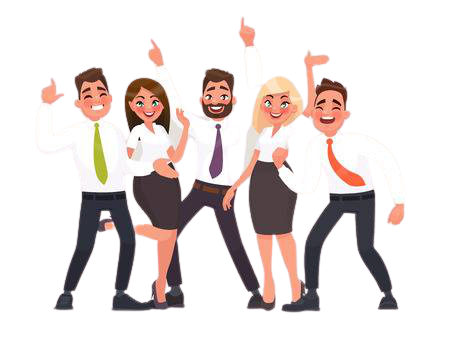 Happy "Work" Environment
We choose career paths that play to our strengths and operate as one collaborative unit with diverse perspectives and backgrounds. The work we do here doesn't just pay the bills; it makes us happy. We are giving constructive criticism helps guide people in the right direction. Plan social gatherings or games for the crew to help build relationships. Create a friendly competition amongst the office. We motivate employees if they'd like to learn something new or improve their skills in a designated area. This helps motivate them to work harder and do the job well.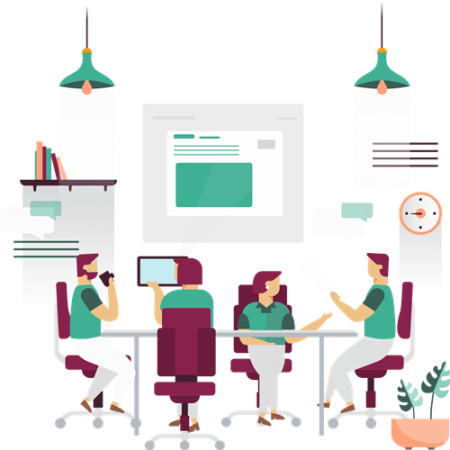 Embrace Transparency
The effects of a transparent culture impact the entire company and produces highly engaged our employees. Trust is truly the foundation of a great company culture. With full transparency in the workplace, our employees won't fear coworkers or managers taking credit for work or being misguided or lied to and will be much better at setting and reaching realistic goals, which improves the our company's productivity and profitability.